Based on almost a third of all travellers in 2016, there is a growing trend of travel plans being motivated by health and well-being considerations. Based on 2019 reports, the growing trend in eco-travel reflects an increasing concern for ethical and sustainable tourism options; and a desire to engage in the local culture, including local cuisine and regional festivals. The growing consciousness on nutrition has led to a demand for excellent cuisine, especially healthy and organic foods, thus opening opportunities to complement the traditional tourism offerings with agriculture and food.
To date, there are many global destinations whose fame and attractiveness hinges largely on the exceptional food they offer. Food can play a key role within countries' tourism sector strategies and promote initiatives and practices crucial for both sustainable agriculture sector-specific development and broader economic, social, and environmental growth.
Services
PPP Facilitation
Strategy Design
Project Management
Trade Events
Investment Fora
Leveraging Tourism for Agri-Growth and Development
Travel and Tourism is one of the fastest-growing sectors across the world and employs a higher share of youth workers than the overall economy. It accounts for:
• 

10% of all jobs

• 

25% of all net new jobs over the last 5 years

• 

6.4% of total employment in Sub-Saharan Africa (19.7 million jobs) in 2019
Expenditures in the sector continue to be dominated by domestic travel, representing significant potential for strengthening local economies by stimulating demand for local food and patronizing local agri-tourist activities. The sector's demographic breakdown as of 2019:
• 

71.3% and 28.7% of domestic and international visitors respectively

• 

78.6% and 21.4% of leisure and business travel respectively
According to the World Travel and Tourism Council (WTTC), domestic tourism will likely be a key driver in the sector's initial recovery from COVID-19.
Source: FAO, WTTC, Corporate Entrepreneurship Organisation (CEO), Trip Advisor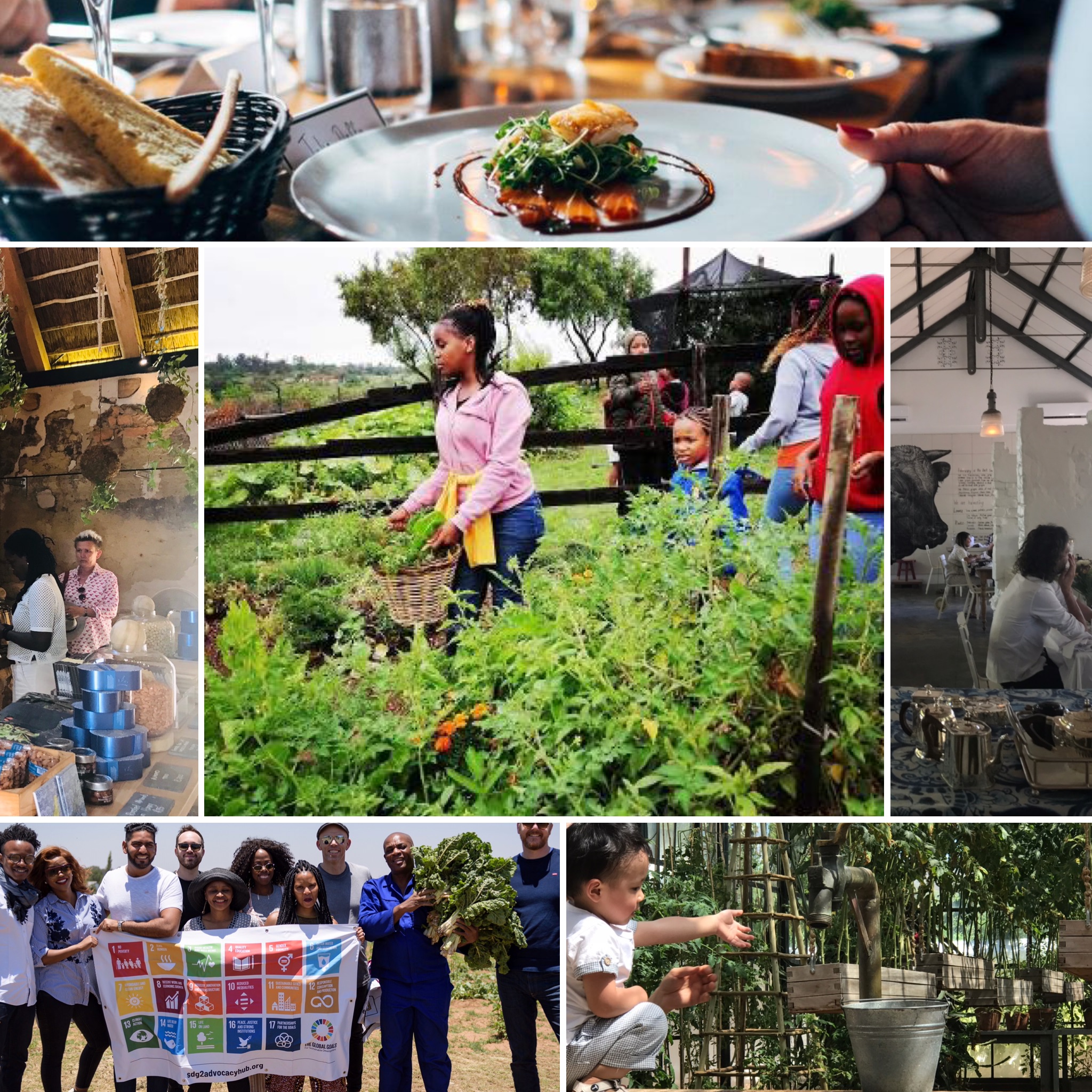 Photo Credit: Naledi Farm, Chefs' Manifesto, AgriLuxe Marketing
Making Agri-Tourism Markets Work for Sustainable Food Systems in Sub-Saharan Africa
AgriLuxe Marketing, in partnership with FANRPAN, selected universities, and the private sector, is conducting an applied research on the role of agritourism in transforming food systems in Sub-Saharan Africa.
Using a food systems lens, the research purports that agritourism is a significant leverage point and can add value to sustainable food systems in the region through several pathways. A case study of 4 countries (Kenya, Rwanda, South Africa, and The Gambia) is used to conduct the analysis. Included among the expected outputs of the initiative: a preliminary report, a policy note and an outline of 2-3 business proposals, one of which will be at a regional level.
The objective is to contribute to the dialogue in preparation for and during the UN 2021 Food Systems Summit. Apart from the Summit, there will also be a series of policy dialogues at the national and regional levels to further discuss the identified policy actions and business proposals and to promote public-private sector partnerships for their implementation and relevant capacity and skills development.