Tell us a bit about yourself. What inspired you to become a chef and how did you prepare for this profession?
My name is Claude Bigayimpunzi. From an early age, I had always been fascinated by and interested in gatherings of people for get-togethers, parties, weddings, birthdays, family reunions. What I quickly realized was that all those parties and functions had one thing in common. Food. It was always present and occupied a big place in those functions. I particularly liked the way people looked and felt happy after their meals. It is only many years later that I was able to pursue formal culinary training at Le Cordon Bleu in Dallas, Texas, where I realized my dream of becoming a chef. What you should know is that at the essence of every chef, there is that love and passion for feeding people.
You are part of Chefs' Manifesto, a chef-led project that comprises over 700 chefs from around the world working to help deliver sustainable food systems. Can you share some practical ways you, through your work, are following through on any or all of the 8 intervention areas identified in the Manifesto?
First of all, I have to say that I am pleased to be among this formidable group of chefs, who not only have distinguished themselves in the culinary world but who also are looking at ways of improving our food systems in general. Among the 8 interventions of the Chefs' Manifesto, two of them hit home with me. The "focus on plant-based ingredients" and the "value natural resources & reduce waste." Lately, I am making sure that I have more plant-based ingredients in all the menus that I write and execute. I am a strong believer in reusing and recycling. I often visit local culinary schools where I lecture students on the importance of reducing food waste as those students are about to enter the hospitality industry.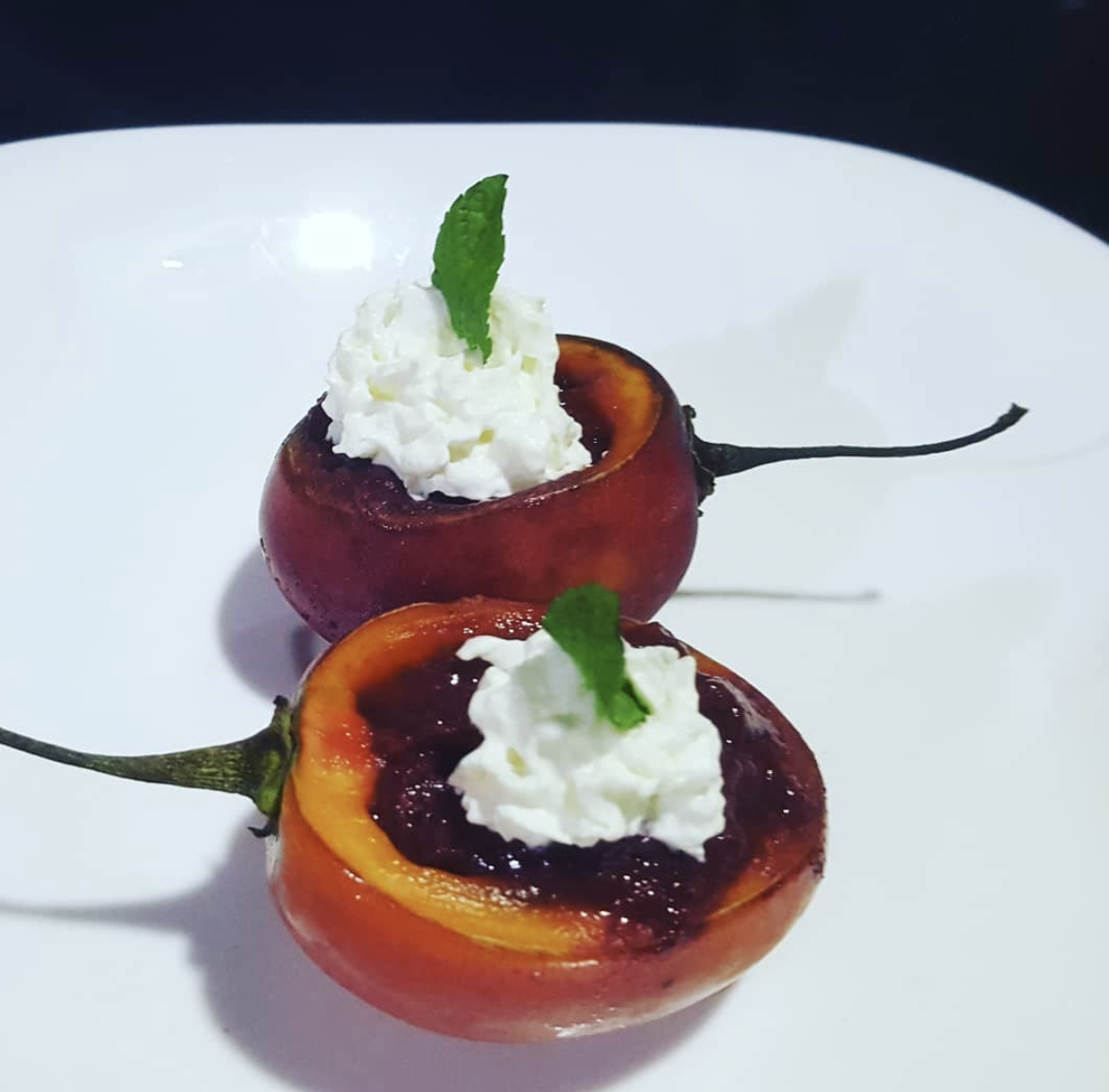 Having participated in the recently completed 2020 Africa's Green Revolution Forum (AGRF), what has been a key take away message for you? And how do you plan to implement it in your work?
This year's AGRF was amazing in many ways. First of all, due to the Covid-19 pandemic the forum had to be virtual. That being said the main theme of this summit was "Feed the Cities Grow the Continent". It really made me realize how challenging the food system is. I live in Kigali. Recently in the city, we went through a six-week confinement. Although movement of goods was allowed, not all the products were getting into town as it should. Also as people's movements were restricted, they could not get all the products they needed. The biggest intake from the summit for me is that we should promote inner-city farming. Every household should have a home garden. As a consultant chef to different restaurants, I will therefore encourage them to grow their own herbs and some produce. Many of them have flower gardens. I will encourage them to save space among the flowers for produce and herbs.
You are one of the many highly qualified African gourmet chefs. Yet, in global conversations, Africa is not readily discussed in the context of gourmet cuisine. Why is this the case and how can we change this conversation?
I like this question, as I recently participated in a chef's discussion at the AGRF virtual summit with celebrity chefs Mokgadi Itsweng from South Africa and Michael Elegbebe from Nigeria, and with celebrity chef Lorna Maseko as the moderator. We indeed had an eye-opening and interesting exchange on African food in general. What we found out was that all of us had created many dishes using locally-grown ingredients. One of the major points was that we should figure out how we can create a platform where we present our dishes as African instead some from Kenya, South Africa, etc. In addition, we as chefs are big food influencers, we should go and meet the farmers and incite them to grow some forgotten crops that had been used in our traditional cuisine and revalorize them by using modern cooking, and presentation techniques.
As you are aware, the need for more accessible and affordable nutritious food is one of the key objectives in the drive to radically transform food systems. There is also increasing awareness of the high nutrients in indigenous African crops, often referred to as superfoods. Do Indigenous African crops and gourmet cuisine make good plate mates? Would you name a few "superfoods" that are cultivated or can be cultivated by smallholder farmers in Rwanda?
In addition to the eight intervention areas in the Chefs' Manifesto, we also outlined for the AGRF summit "Good food for all" as a thematic focus. The push is for accessibility to good food for average African folks. What is good food? Is it food that pleases your palate? Or is it food that is nutritiously good for you? It would be nice if we could achieve both. For the time being we are more focused on sustainably produced, nutritious food. That means food that is healthy and embraces more biodiversity, is good for the environment and sourced as much as possible from local farmers. At the same time, it is our responsibility and challenge as African chefs to strive to create dishes using indigenous crops to make them appealing and nutritiously delicious.
One of the superfoods I use is quinoa. Even though it is not an indigenous crop it can grow in the Rwandan soil. I know a farmer who has grown it on a small-scale in the eastern part of Rwanda.
What will be your legacy in the culinary industry?
If I could only transfer a majority of my culinary passion to the next generation of African chefs, it would be a great accomplishment. But more importantly, as I shared with the others chefs during our AGRF panel discussion, I feel that we are at a new frontier of unchartered African culinary discoveries and creations. I am proud and honoured to be part of the generation of chefs who, hopefully, are going to put African food on the world map. That would be my ultimate legacy ever as an African chef.
Photo credits: Chef Claude Bigayimpunzi