Tracey-Lee Rall and Johan Burden, owners of Hoekkraaltjie Farm, discuss the values behind their business' operations and the relevance to rapidly increasing markets for nutritious, locally-sourced, and sustainably-produced foods.
Tell us a little about Hoekkraaltjie
Our farm is located 10 km outside of Yzerfontein, a picturesque harbour town in the Western Cape Province. Our main produce is the Mayla Malan quail, which has a unique gene pool. We also sell fresh and pickled quail eggs and different flavours of goat cheese, produced from livestock reared on the farm. Currently, we are planting a variety of indigenous and exotic vegetables, herbs, and trees as part of our business plan to offer a wider range of fresh food options to our community and farm tours to the public. The tree orchards will also provide fodder and open roaming spaces for the animals and contribute to our goal of environmental conservation and climate resilience. On our farm, we aim for nothing to be wasted and everything to be recycled into the farming and food eco-systems.
Quail is not widely consumed in South Africa. Why quail?
Quail meat and eggs are niche products for which South Africans are developing a taste. Consequently, the markets for these products are growing. Additionally, the meat and eggs are highly nutritious, low caloric foods. Compared to chicken, quail meat is lower in calories and saturated fat and higher in protein and Omega 3 fatty acids. Similarly, quail eggs have slightly higher amounts of proteins, fats, minerals, and vitamins and significantly higher amounts of iron and vitamin B12.
Hoekkraaltjie promotes a farm-to-fork philosophy. How is this principle reflected in the way the farm is run?
At Hoekkraaltjie, our aim is to promote fresh, locally sourced produce to consumers – both domestic and international. With shorter supply chains, through our promotion of local sourcing, we strive to improve food quality, reduce negative impacts on the environment, and strengthen the local economy. In this regard, we recently launched, with support from AgriLuxe Marketing, our flagship project: the Farm2Fork Exchange. This is an initiative in which we partner with local farmers, chefs, wineries, restaurants, and other local enterprises to help raise awareness on regenerative farming and  no-waste food production and to promote sustainable local business-to-business and business-to-consumer market connections towards healthy outcomes for all.
The South African government recently convened national and provincial dialogues in preparation for the UN Food System Summit, which took place this past September. What contribution does your operation make to South Africa's food system transformation objectives, as reflected in these dialogues?
The dialogue on our food systems stresses the importance of transforming the way food is produced, distributed, and consumed to ensure availability and affordability of nutritious food for all, while reducing food waste and improving biodiversity and environmental conservation. The farm-to-fork philosophy, which drives our farm's operations, including the recently launched Farm2Fork Exchange, addresses each of these issues.

What do you envision to be the legacy of Hoekkraaltjie Farm?
We would like to raise the benchmark for sustainable farming for the next generation and, in so doing, help to make the Western Cape the farm-to-fork capital of South Africa.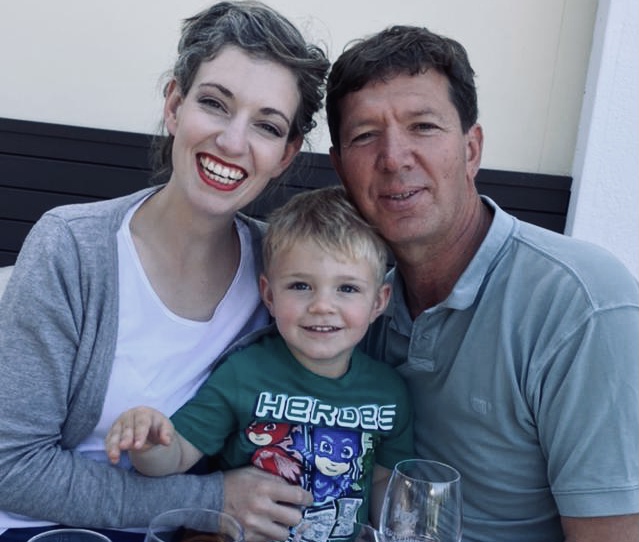 Photo credits: Hoekkraaaltjie Farm